One sunny day in June Kim married Ollie and we were there to capture and preserve their precious memories forever…I'll hand you over to Kim for the low-down:
"We first met at work 9 years ago. After many years of working alongside each other and a growing friendship, I made the first move at a company xmas party. On the coach travelling back home we held hands, a first date soon followed and the rest as they say is history. Ollie proposed in 2010 in front of the castle at Disneyland Florida, the perfect venue for me as it was a dream come true meeting Mickey and Minnie and this was the icing on the cake!  We arranged an 80's themed engagement party with the groom dressed as Robocop and the bride to be becoming Rick Astley's biggest fan, it was the perfect way to celebrate our forthcoming wedding.
We were so pleased to start our married life with our family and friends at Notley Abbey in Oxfordshire the home of Lawrence Olivier and Vivien Leigh.  The sun was shining for our beautiful outdoor ceremony followed by dinner and dancing all night to our amazing Jazz band in the historical Monks Refectory.
We would like to thank all of our family and friends for making our wedding day the most perfect day we had always dreamt of.  Without them we would not have the amazing memories that we will remember forever."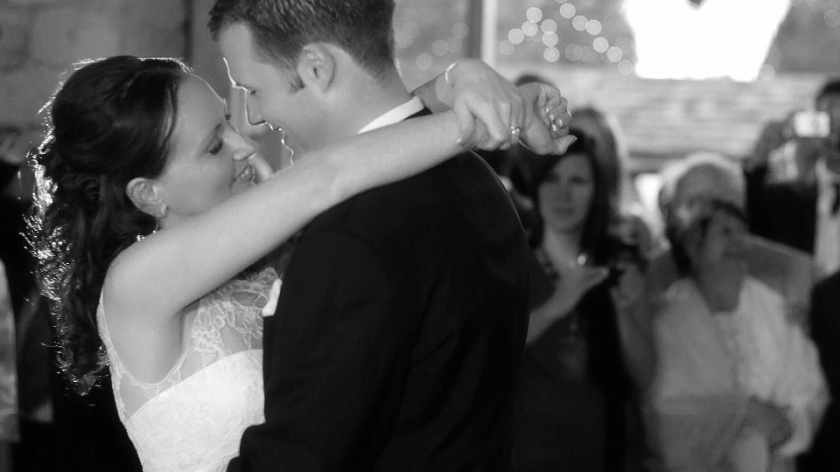 Just leaves me to leave you with their Notley Abbey Highlights, then…
And if you love Notley Abbey as much as we do you can check out some other Notley weddings here: Emma & Alex, Alex & Mark or Jennifer & Morgan