Birthday Party – Lincoln College – Oxford
Hi Everyone
Well, it's another busy weekend for the top Wedding Videographer Ines Telling. This weekend is another two day show. On Saturday, Ines travelled to Oxford to film the 70 th birthday party of Jeremy Taylor at Lincoln College. Ines had already filmed Myra and Jeremy's wedding video in 2003, so it was great to be asked to come back and film his birthday party.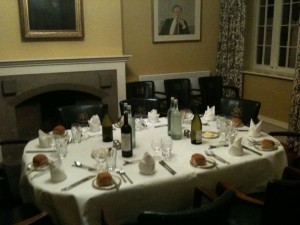 The birthday party was held at Lincoln College on Turl Street, and if you have ever been to Oxford before you will know the only way to get into the city centre is by way of the Park & Ride. However, with 3 tripods, 3 HD cameras, light and sound equipment it is impossible to carry this all on the bus.
So without anywhere to park, Ines had to unload and move all her video equipment into the college then try to find somewhere to park the car…. nightmare.
We were told Jeremy held his 50 th and 60 th birthday parties here at Lincoln College, and has a staircase and a gargoyle named after him, Jeremy is also an honourable member of the Fleming Fellowship.
While the guests were enjoying their dinner, Ines had chance to have her dinner with the band that was playing at the party. The band had played at Jeremy's 50 th and 60 th birthday parties, and the lead singer was in fact Mike d'Abo of Manfred Mann and he was performing with his band Mike d'Abo & His Mighty Quintet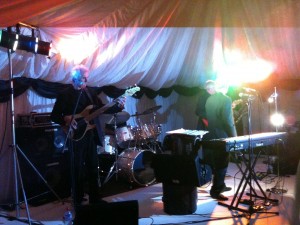 Ines had a great night filming the birthday party, and enjoyed the evening filming the guests dancing to the live band. She eventually got back to the hotel by 3 am and then had to get everything ready for a wedding at Notely Abbey the following day.