Emine and Kasim's wedding last year was a masterclass in how to defy the weather – by choosing the single most amazing colour for your flowers and bridesmaids' dresses. Although Emine had her heart set on an outdoor ceremony the weather – at the very last minute – was not going to play ball.
Cue torrential rain literally just in time for the ceremony…but you wouldn't have known. Inside it was pure sunshine, love and happiness, hugely helped along by the sunny choice of colour scheme. Everyone couldn't help but feel warm and bright. And wouldn't you know, as we all piled outside afterwards the sun couldn't resist popping out for a sneak peek…we MADE it happen, I say!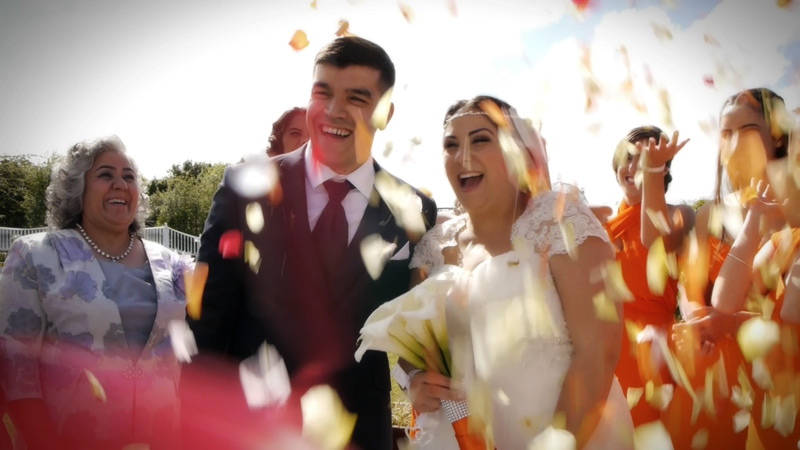 You may or may not recognise a few people in these highlights – Emine is Jocet and Yeliz' cousin. Yeliz got married first, in 2011, followed by Jocet, in 2012, and now Emine, in 2013.
In case you want to remind yourself, here are their respective highlights: