I'm a sucker for a beautiful reading well read. And I now officially have a new favourite wedding poem – 'I Will Be Here' by Steven Curtis Chapman. Listen out for it in Kate + Greg's highlights – I don't think anyone could have read it any more beautifully than Annie. It was so, so gorgeous, from the heart and appropriate – we all really felt it.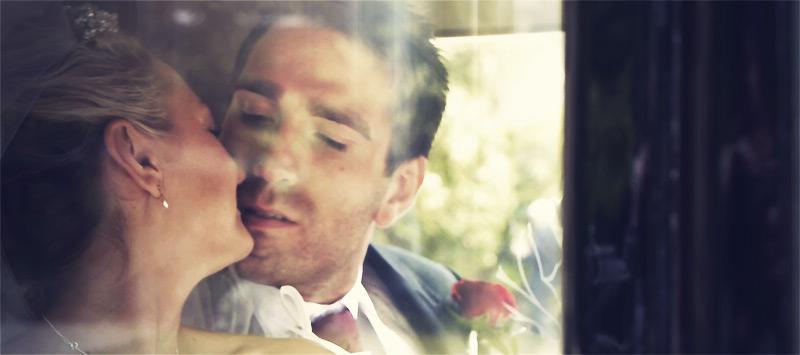 So there we all were, suitably emotionally primed, to enjoy what was the wedding of Kate and Greg at Brympton D'Evercy, Somerset. I have rarely seen a bride quite so thoroughly enjoying herself and being so very relaxed and laid back about everything. Nothing could have marred the day for Kate, it was going to be Happy with a capital 'H' – and if I learnt one thing it's this: 'Don't sweat the small stuff.'
And as for my new favourite reading…well, Kate only went and thoroughly upstaged it later with a poem she had written herself for Greg. Not many dry eyes, I have to say, including myself. But have a listen yourself and watch the highlights:
And as if all this wasn't enough to make for a happy day I also bumped into the mother of a bride whose wedding I filmed seven years ago (one of my favourite Jewish weddings at Highclere Castle) – unbeknown to me she is a close friend of Kate and Greg's – she breezed into the room where Kate and the girls were getting ready and immediately recognised me. I love it when that happens!
Throughout the day we were treated to fabulous jazz and mellow background music from Sax and Honey, which was fab as I've known Andrea and Lynden for quite a few years now. The photography was well and truly covered by the lovely Sean Gannon of Gannon Studios, who I've also known for a few years.
This was all completely coincidental but made for what felt like a great day out with good friends. It's always great working with Sean – you can see his take on the day here. I do love how photography and wedding film complement each other perfectly – they both tell the story beautifully…just differently.